본문
Absoludy PSA
Prostate Specific Antigen
·

Absoludy PSA is a FIA(Fluorescence immunoassay) based quantitative measuring diagnostic test.

·

Measuring the level of PSA to help monitoring on prostate cancer, disease and male hormone.

·

PSA is present in small quantities in the serum of men with healthy prostates, but is often elevated in the presence of prostate cancer or other prostate disorders: Prostate cancer is the 1st prevalent & 3rd most deadly cancer for men with newly diagnosed 670K patients per year (worldwide)

·

Medical use is Prostate cancer screening, Risk stratification and staging, Post-treatment monitoring and Histology meaning

· POC PSA test market portion totaled $68M in 2014 and with annual growth of 3.2% will reach $80M by 2019. · Higher growth in the market will be contingent upon the development of advanced PSA markers.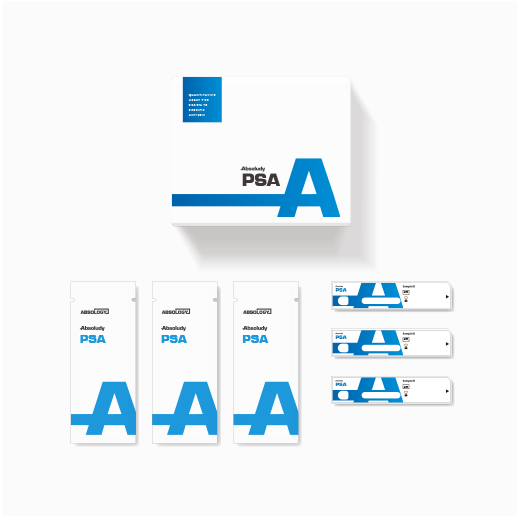 · Spectification
| | |
| --- | --- |
| AMR | 0.02~25ng/ml |
| Test time | 33min |
| Sample type | Serum and Plasma(Li-heparin or K2-EDTA) |
| Sample Volume | 50µL |
| Storage | 2~8 °C |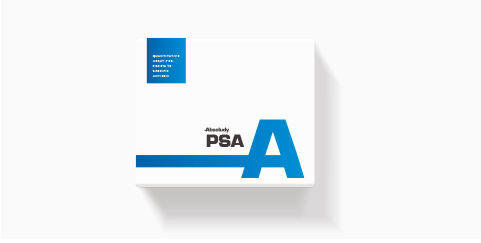 · Component
| | |
| --- | --- |
| Cartridge | 20ea |
| Pretreatment Tube | 20ea |
| Disposable tip | 48ea |
| Code chip | 1ea |
| Package Insert sheet | 1ea |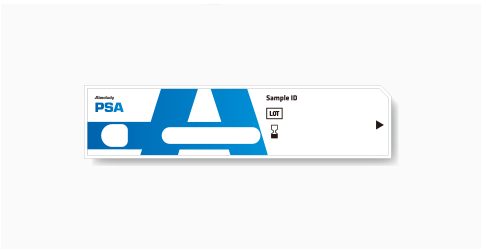 · Comparison Chart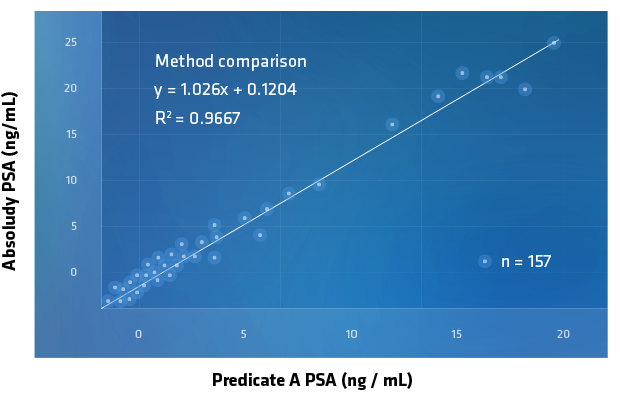 · Technology
Cartridge based on Microfluidics