본문
High Sensitive Troponin I
•

Absoludy Ultra Troponin I is PIFA Technology(Photooxidation induced Fluorescence Amplification) based quantitative measuring diagnostic test.

•

Tnl-Ultra is for detecting myocardial infarction (MI) and assessing risk of adverse events in patients presenting with ischemic symptoms suggestive of acute coronary syndrome. [NCBI]

•

Measuring the level of Ultra Troponin I To exclude AMI(Acute myocardial infarction) from other myocardial injury particularly suitable for emergency testing.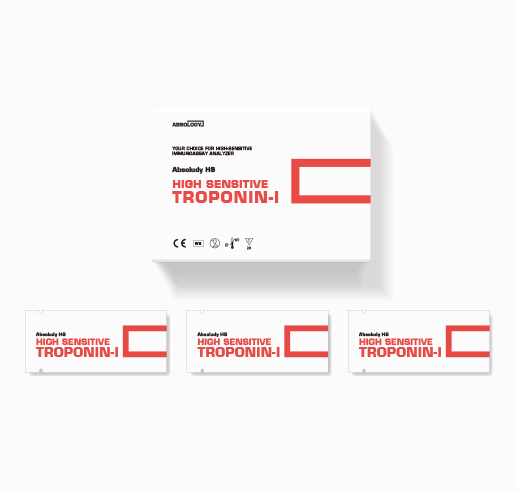 · Spectification
| | |
| --- | --- |
| AMR | 1.0-15000.0 pg/mL |
| Test time | 30 min |
| Sample type | Serum and Plasma |
| Sample Volume | 20µL |
| Storage | 2~8 °C |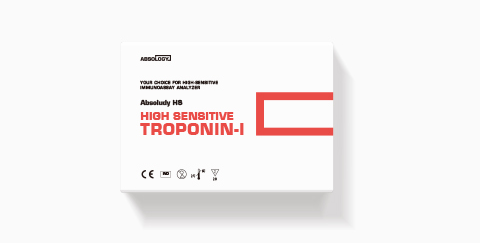 · Component
| | |
| --- | --- |
| Cartridge | 20ea |
| Pretreatment Tube | 20ea |
| Disposable tip | 24ea |
| Code chip | 1ea |
| Package Insert sheet | 1ea |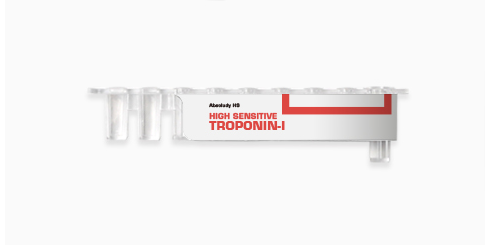 · PIFA process analysis
Calculation of Amplification Index (AI) with Nonlinear Logistic Regression Analysis