Metabolism
Absoludy Cortisol
본문
· Absoludy Cortisol is a FIA(Fluorescence immunoassay) based quantitative result diagnostic test.
· Measuring the level of Cortisol is to help diagnose disorders of adrenal grands including Cushing's syndrome and Addison disease and to evaluate stress.
· Cortisol blood test is used for screening and if needed, clarify with further ACTH stimulation test or LDDS test.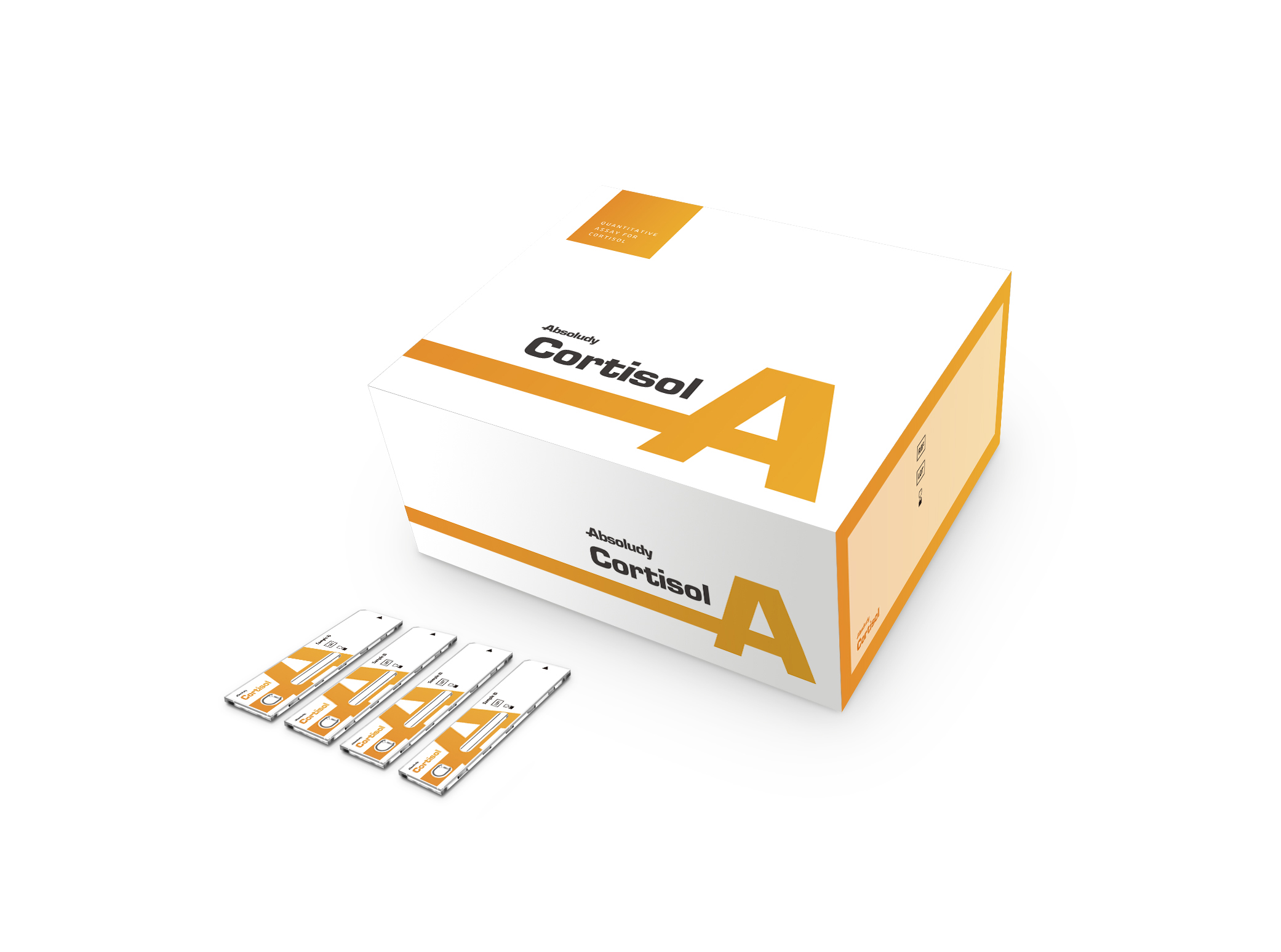 ADVANTAGE

SPECTIFICATION
AMR

0.50 ~ 25.00 ug/mL

Test time

5 Min

Samples Type

Serum and Plasma (Lithiumheparin and K₂-EDTA)

Samples Volume

50uL

Contact

Cartridge_20EA

Pretreatment_20EA

Disposable Tip_48EA

Code Chip_1EA

Package Insert_1EA
RESULT DATA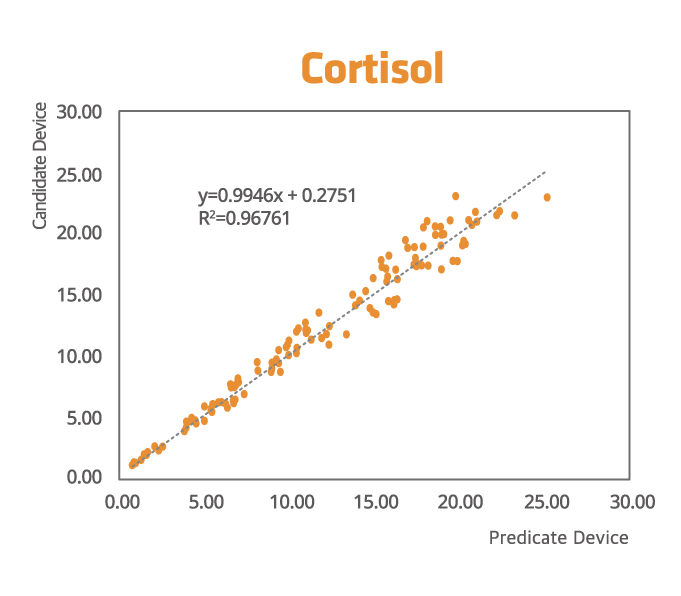 PROCEDURE